A Creative Do-everything-for-you Service Provider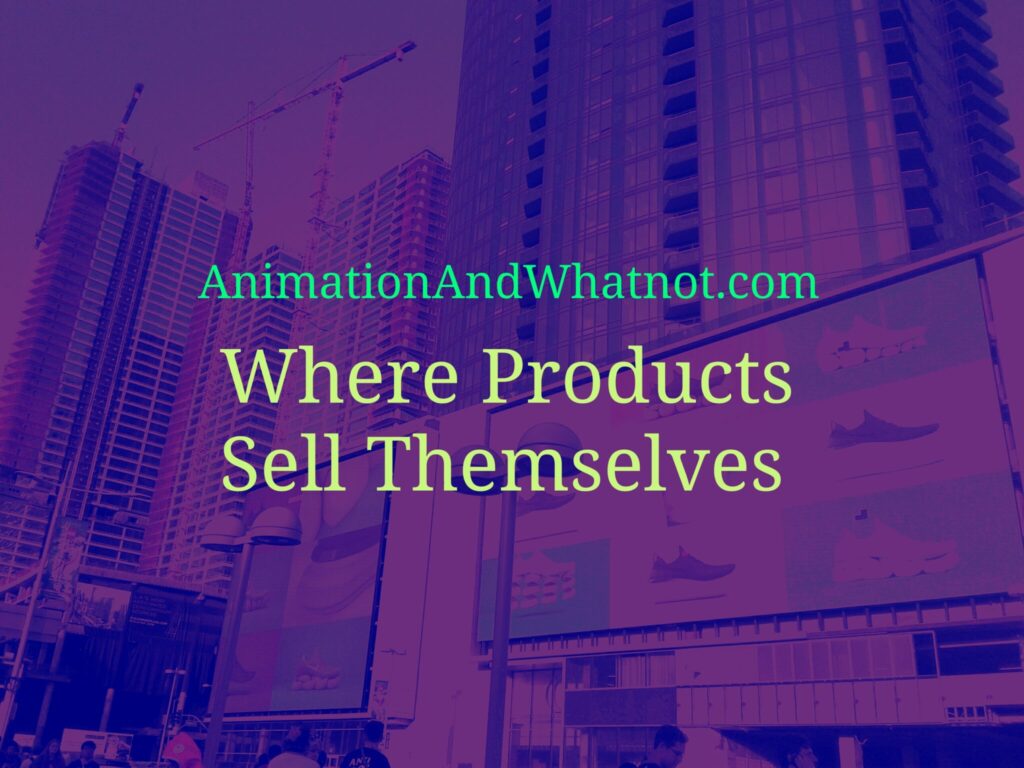 As Seen On

Targeted Exposure


Animation & Whatnot is one of the easiest ways to accomplish your advertising goals, whether you have a production team already or need one pronto.

Advertising without guidance can be very expensive and time-consuming as most people see little to no engagement even after promotion. With targeted A|B testing and this on-demand media production service at your disposal, you can expedite everything while you scale business.



Development


From idea to concept to writing, storyboarding, voice acting, animation, color grading, editing, marketing, launching, distribution and localization, you can get any kind of assistance you need, even if it's with absolutely everything.

Making a great show, game, app or website is difficult, regardless of how simple the tools to make them are. Creativity is just the beginning of art. Everyone needs help from an industry professional once in a while.


Be Discovered


What Animation & Whatnot is most known for is its leadership in the video search engine optimization field. For those who don't know, websites aggressively compete to be on the top of search engine results pages because millions of people, looking for some solution to their problem, use search engines like Google, Bing and Yahoo.

Not everyone realizes video search engines like YouTube, TikTok and Vimeo have a very large impact on the results of regular search engines. That's in addition to the user bases of those video search engines, who are constantly using video content to seek solutions and make buying decisions. Not using this technique could cause you to miss out on half of all internet traffic.


The Business of Animation (and Whatnot)
How Do Animators Earn A Living?
The Animation Industry consists of many parts but the big question is how does animation make money? The answer isn't as exciting as most people think.
The truth is that most industry artists work for studios to produce cartoons and animation for mostly corporate interests like branding, advertising and marketing use in general. In the past, almost all profit made from this field was from ad placements and sponsors.
Conventional vs Modern
In the digital age, new use cases have evolved from the traditional art forms, usually for the same commercial reasons as before, but with added benefits and versatility thanks to software and hardware advancements.
Conventional networks that featured animated programming (ie. cartoons) work the same way any traditional network did at the time. Cartoons served as a way to draw in a target audience while production costs was covered by the network who profited from advertisement placements. The more popular a show was, the more advertisers would be willing to pay. This is how most networks still function to this day.
Animation today is used in video effects, games, apps, websites and film as opposed to before when it existed on physical mediums exclusively. The first animations were painted or drawn on a rotating apparatus that when turned produced the illusion of movement. That evolved into a more sophisticated wheel with light aimed through to project the visual onto a larger surface. Eventually the use of cellulose paper was introduced and so on. Film technology took cartoons to another level and then the digital age took hold.
Ways Animators Monetize Their Work
How do animators profit from their artwork today? Aside from getting hired to make shows for industry leaders, the answer is usually not far from its origin. Artists who are diligent enough to take matters into their own hands monetize with donations, merchandising, brand partnerships, games, licensing, affiliate programs, services, collectibles, streaming royalties and video purchases.
This field is notoriously passion-based due to the capped salaries and low chance of promotion. Those who enjoy making animation for the sake of creating won't mind the drawbacks as long as they feel appreciated and rightfully so.
Welcome to Your New Media Source for (Almost) Anything
Animation & Whatnot is in the business of helping artists monetize and aiding professionals with their marketing, film or web projects.
Whether you're an ambitious brand or an independent artist looking for help, contact for a complimentary consultation!