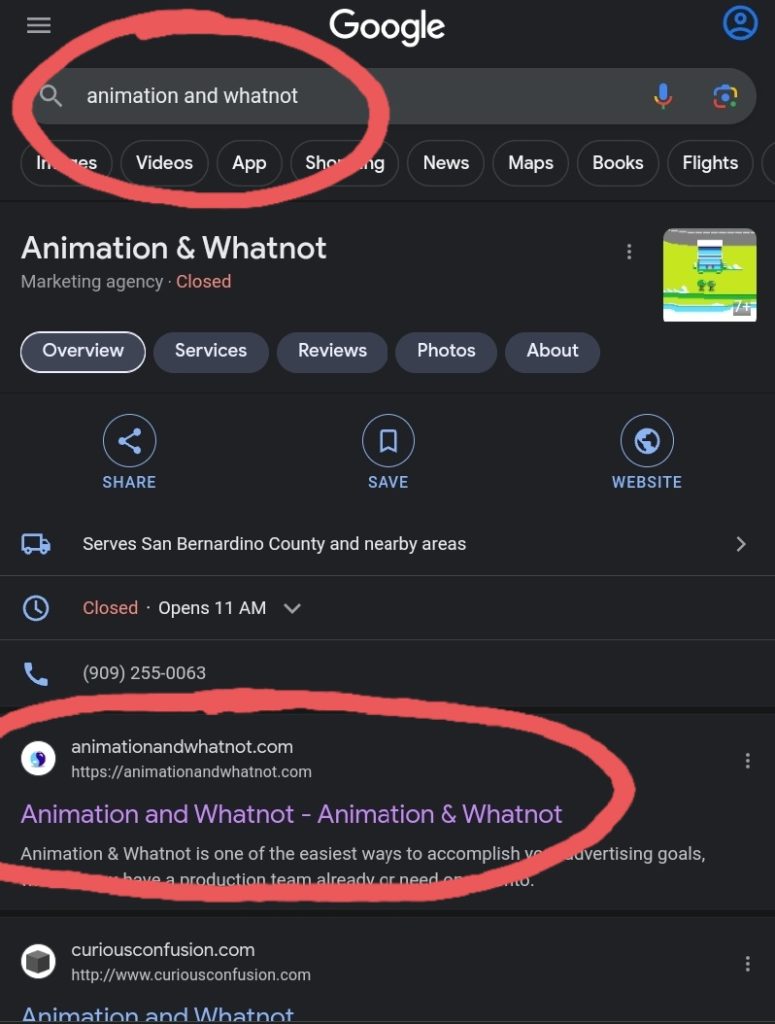 How Does Video SEO Work?
It works exactly how one might think. Videos are versatile and usually have unique pages wherever they are uploaded. The content of a video is very important to SEO now more than ever with the integration of AI in search algorithms. Video SEO techniques are based around conventional white-hat SEO practices, like link-building, keywords, titles, social signals and taxonomies.
What Animation & Whatnot Does Differently
The primary difference between traditional video SEO and the strategy used at Animation and Whatnot is the ability to produce quality media assets and optimize them and run campaigns all at once. This hybrid model enables opportunities like pre-release marketing and better planning as well as opening the door to mutually beneficial partnerships for clientele.
It may seem uncommon for an animation studio to specialize in search engine optimization, but the benefits were far too great to leave on the table. The solutions at Animation and Whatnot have been tried and tested, and tested again after every update to search engine algorithms.
Organic growth is a long-term strategy. Animated videos can be a brand's greatest asset in the digital marketing world. Search results are a competitive battleground and your digital assets are the soldiers. Keywords are the territories and civilians are the organic traffic coming to you for the solution to their problem.
Who Should Use Animation for Video SEO?
The answer to who should use animation for video SEO can vastly range. Anyone who might want to rank on a search engine like Google, Bing or Yahoo, and has something to advertise should at the very least consider video as productive way to expand their organic reach on search engines and an easy way to incentivize sharing for audiences.
The Truth is…
Almost anyone could benefit from animation because it's such a versatile, flexible and creative medium. It's a form of art. It's not strictly for cartoons or logos or motion design.
Conventional Animation Uses
Animation is a part of film, tv, web design, content marketing, branding, editing, games, apps, user interfaces, operating systems and more.
Types of Animation
There are many types of animation as a medium like stop motion, traditional, motion design, rotoscope, 3D, 2D, whiteboard, explainer, clay and mixed media.